Kala nera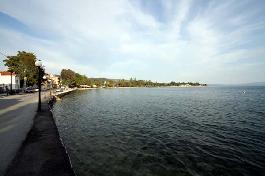 Kala Nera is an important tourist resort, just 20 km from Volos. It has a sandy shore covered by aspens, plane trees and eucalyptus.

Kala Nera is a well-organised resort with a full range of facilities available. There are rooms, restaurants, tavernas, supermarkets, pharmacies, a butcher¢s shop, bars, a kiosk, a news stand, gift shops, vehicle renting outlets and a community clinic; in short, everything you need.

The settlement was named after the springs found closely to the sea.