PALAMIDI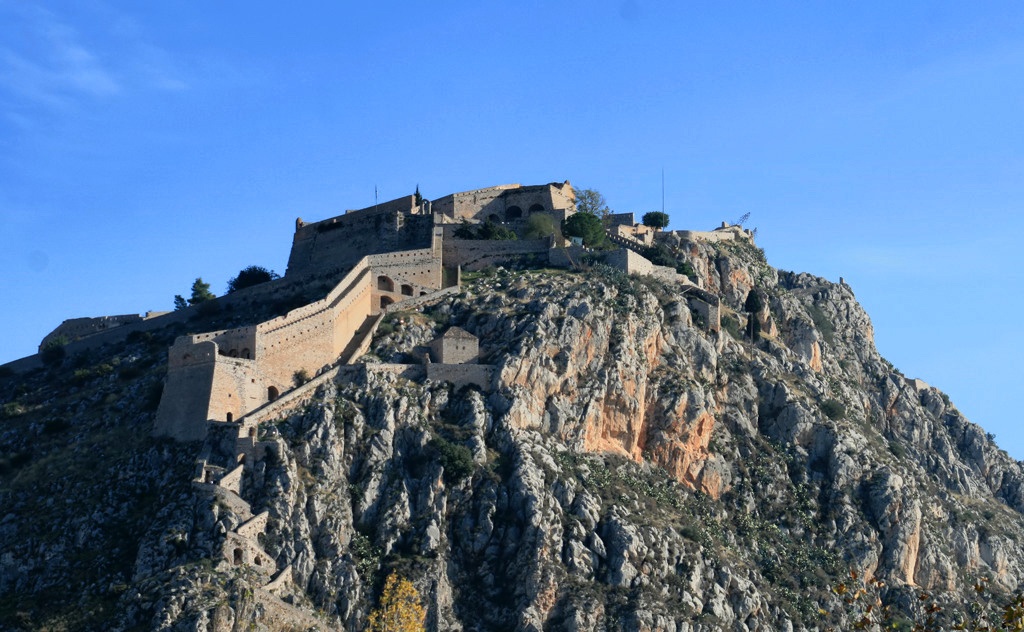 The impressive castle Palamidi built in the 17th century by the Venetians. It is said that the creation was a vision of the Archangel Venetian Morosini when he defeated the Turks in 1686 and conquered the city of Nafplio.

The architectural design of the castle was made by Grimani and the building was completed in 1714 during the second period of Venetian rule. Built at an altitude of 216 m above sea level.

The fortress was impregnable and consisted of a total of eight bastions which existed between common walls.

The city of Nafplio communicated initially gallery, and later became the famous 999 steps.

The ramparts were on three levels. Going on foot, found Grimani bastion and bastion shortly after Robert. The remaining bastions, with the biggest named Miltiades is Saint Andrew, Epaminondas, Achilles and Themistocles from whom Hasan Pasha tear down fraudulently Arvanites. Since then, according to local tradition, the area got its name Arvanitia.

The Rock Palamidi dominating Nafplio, named after the grandson of Poseidon.

After fortification, Palamidi starred between Castle and Argonafplias Burzi. The rule of the Turks with its capture of changed the fate of the whole of the Peloponnese.
In this group of forts made Palamidi impregnable, we often see the emblem of Venice, the famous' Lion of St. Mark. "