GRIMANI BASTION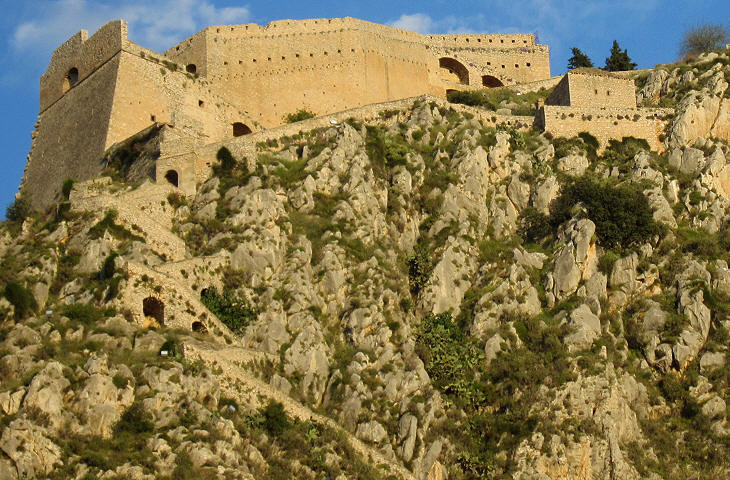 The bastion, named after the Venetian governor Francesco Grimani, is built on the northeast corner of the Castle of Toroni.

The construction began in 1702 and completed in 1706, in the reconstruction of the eastern wall of the lower city during the second Venetian domination.

Grimani Bastion or San Antonio had four cannons that protected the castle of Akronafplia and narrow road leading to the Land Gate.

It is quadrangular and the lower part is built with large stones protruding, in the style of so-called rustic, while above the stones followed almost isodomic provision.

In northern and eastern wall stands the hallmark of the Venetian fortifications, the emblem with the embossed winged lion of Venice, a symbol of their patron evangelist Mark.

Today, the bastion is still in good condition and is visible from the Land Gate and the Staikopoulos Park.