AKRONAFPLIA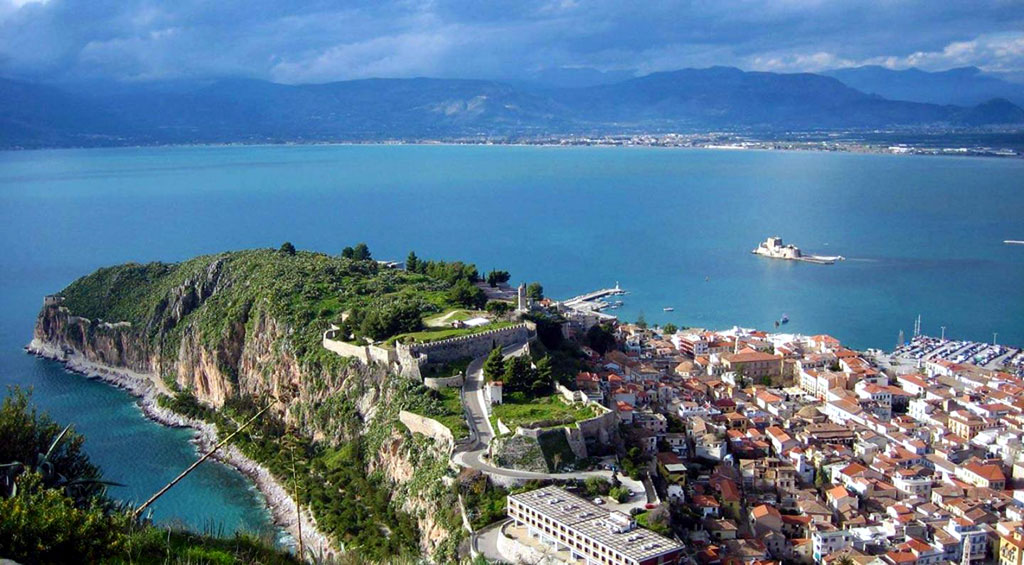 The rocky peninsula of Akronafplia was the walled town of Nafplion from antiquity to the late 15th century. Built on the feet of Palamidi, communicating along with a secret passage which is built on three different levels, each of which was a special castle. It is built on the ruins of the citadel testified by Pausanias. The Venetians extended the fortification they found, and reinforced the defensive with five cannons, named five siblings. When the Turks conquered Akronafplia repaired the fortifications and used Akronafplia as an outpost.

Today only a few buildings such as the ruins of the castle of ancient Greek Acropolis and later Roman and Byzantine additions, are saved.

PSAROMACHALAS

The neighbourhood called Psaromahalas, the district of the fishermen are among the oldest and most picturesque neighborhoods and extends to the foothills of northwest Akronafplia above the street Staikopoulou. Today, Psaromachalas is one of the most picturesque spots of the old town of Nafplion. One going up the streetstairs, meet houses of various eras, some refurbished and others in ruins, while from the highest road one can see parts of the walls of Akronafplia.

In todays square of Psaromachalas, there was a very important hospital destined for the poor, the first founded in Greece, a legacy of Florentine Duke of Athens Neriou Atsagioli.

The hospital had long operation, with short breaks, from 1394 until the late 1940's, when it was demolished. The only trace of this important hospital is the church of Holy Apostles, which was built by the Venetians and was originally located within the precinct of the hospital.