HOUSE OF ARMANSPERG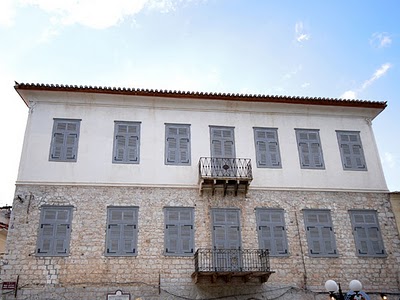 This is one of the most important mansions of the Ottonian period of Nafplio. The building dates from the Second Venetian domination, but in 1831 it was rebuilt and was added the second floor.

In this house lived the President of Regency, Count Josef Ludwig von Armansperg, in the years 1833 and 1834. Armansberg was a controversial figure, as he was known by in the intrigues and authoritarian politics.

The house was, according to reports of that time, one of the largest city and the interior design is not deficient in any of the great houses of Europe. Here often take place banquets and dances with the rare, for the season, piano music.

Facing the house Armansperg was formerly the residence of Georg Ludwig von Maurer, Deputy of Regency.