BOURTZI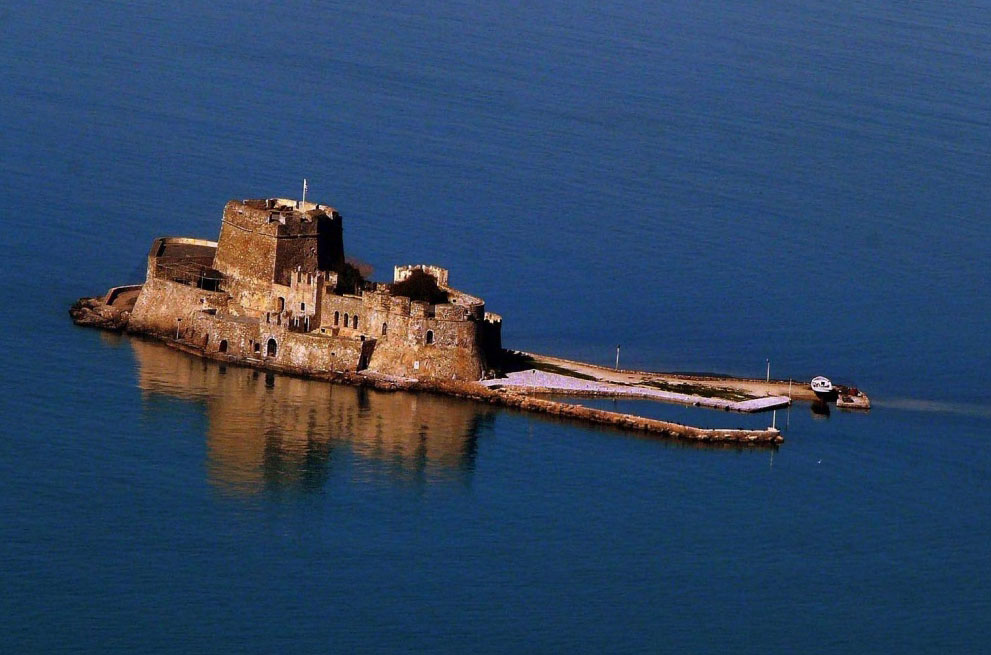 The Venetian fortress, known as Bourtzi, which dominates the island of St. Theodore is a registered trademark of the city.

His first name was Castello dello Soglio. The famous fort was built by the Italian engineer Gabello, in 1473.

The entrance to the bay was covered with a movable chain and "Porto Gardena", port chain as it was called, was a safe anchorage. Later Bourtzi inhabited by the executioner Palamidi.

The name Bourtzi which has come to be called the island fortress and means to tourkikoaravika, island-fortress.

It is just 300 meters from the jetty. It was the center of the defense of the Greek invasion of Ibrahim. Appointed commander of the islet Dimitri Sachtouris on June 11, 1825.
In the 1930's was the center of the Tourism.
In the decade 1960-1970 worked as a luxury hotel.

Today hosts many musical and cultural events during the summer, because Bourtzi not be visited in winter.