Alikes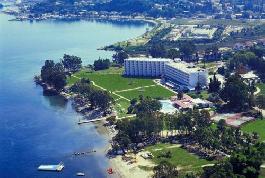 Very close to the city, 4km northwestern of it, is the coastal settlement of Alikes.During the last years it has evolved in a cosmopolitan summer resort that attracts most tourists. There are many hotels and rooms to let of all categories.
The sandy beach of Alikes is one of the most popular in the city and gathers a lot of tourists. In the back of the settlement you will see the characteristic Alikes that have given their name to the region.
Sightseeing in Alikes is the rural house of Kapodistrias' family, where you can see heirlooms and personal items of the governor.
Close to the city, Alikes, is the ideal place to stay.