Kavos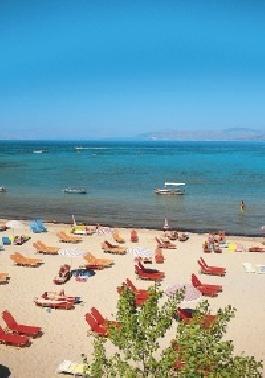 Kavos is the port of Lefkimmi. It's the last village of south Corfu and a developed tourist resort. It is very popular among English tourists and for this reason it is called by locals "English colony".
It is 49km from the city of Corfu and its beautiful beach is the southest of the island. It is highly organized and offers all sort of comforts (umbrellas, sun beds) and the possibility for water sports and games. It has shallow and clear waters and a blond shore. A beautiful combination that creates a real painting.
Nightlife in Kavo is vivid. You can find many bars and clubs that have turned the region into a cosmopolitan summer resort.
There are many hotels and rooms to let in Kavo, taverns and restaurants with delicious recipes.