Sinarades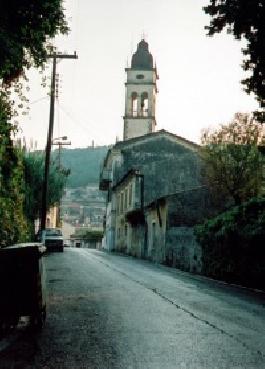 The village of Sinarades is located in the southwestern part of Corfu on the road to Agios Gordios. It is a Mediterranean village, one of the oldest in Corfu. You will admire the traditional architecture of the settlement and the natural beauties of the region.
It is worth visiting the laographic Museum of Middle Corfu in Sinarades. It is roofed under a building of traditional architecture and hosts representative exhibits from life in the villages of Corfu during the period 1860-1960. Among them you will see:agricultural tools, local apparels, domestic appliance, a loom, old books, a remarkable file with documents, etc.
There are a lot of hotels and rooms to let in Sinarades for those seeking for a quiet place to stay in.