Ixia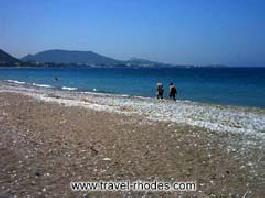 Ixia is one of the most popular and cosmopolitan tourist resorts in Rhodes and the haven of Iallisos' municipal, where it belongs administratively.
Along the coastal road we meet the biggest and most modern hotel units that host thousands of visitors all year around.
In the endless beach of Ixia with the crystal clear waters and golden beach you can enjoy your swim and practice on water sports. It is a cosmopolitan and crowded beach, which thanks to its good organization offers bathers many options. In Ixia are also organized windsurfing competitions.
Nightlife satisfies all tastes.