Music To Their Ears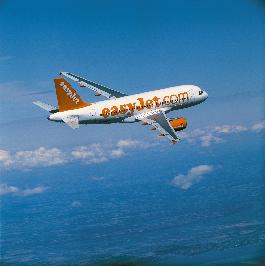 easyJet, Europe's leading low-fares airline, today highlighted that its musician friendly hand baggage policy is one of the best within the airline industry. Over recent months the airline has been in dialogue with the UK's Incorporated Society of Musicians as to how we can best accommodate musicians and their instruments onboard our aircraft. Musical instruments up to 30 x 117 x 38cm in size, allowing them to comfortably fit within the overhead lockers, will be accepted for carriage in the cabin. Instruments which fit into this category include, for example: guitar, violin, viola, piccolo, flute, clarinet, bugle and trumpet. Larger instruments such as cellos can also be accepted in the cabin by special arrangement.

Dana Dunne, easyJet's Chief Commercial Officer said: "We are proud to support Europe's rich musical heritage, and recognise that many professional musicians fly to festivals and concerts all over Europe. We value their business and believe that easyJet's policy will be music to their ears."
Deborah Annetts, Chief Executive of the Incorporated Society of Musicians (ISM) added: 'We are thrilled that easyJet have taken these steps to help professional musicians and are delighted with the positive messages from our members about amended policy.