Agios nikolaos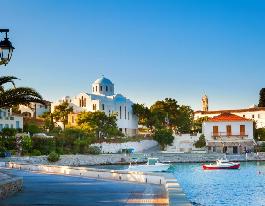 A small sandy beach with fine pebbles in the bay below Agios Nikolaos. There is also a cement arm. The locals prefer it because it is easily accessible on foot and is quieter than St. Mama's.

Note: On the wall to the side of the road you will find clothes hangers and bags. They are especially useful in the event that a large boat goes in and out of water (the beach may disappear instantly !!).

Within walking distance of the beach (Old Port or Dapia) the visitor can get all the essentials for the beach.