IRAION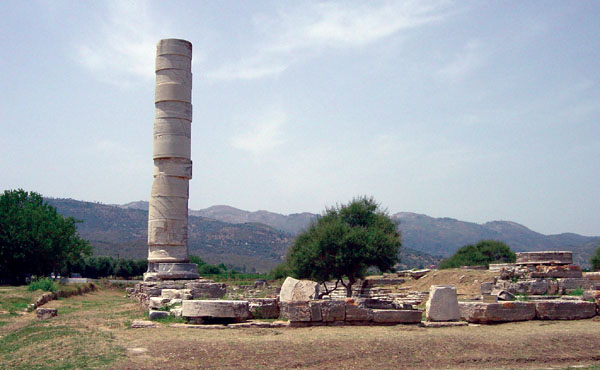 Iraion (or Ireon) is the most important archaeological sight in Samos. It is located in the southeastern shores of Samos, in the banks of river Imvrassos, where according to mythology, Hera was born.
The remains of Heras' temple justify Irodotos' thought, who characterized it as the biggest temple in Greece and one of the most significant at its time. This grandiose building is unique in the way it was structured and in its size.
It is a bipteral temple of ion style that was estimated to comprise of 155 pillars, which distinguished by the four different sizes and types.
It was constructed in the times of tyrant Polikratis, 538-522BC.
Iera Street is another remarkable monument. It is the road that led from the city of Samos to Heras' temple. It is of 5km length and along its sides are built significant structures. The excavations brought into light important findings that are exhibited in the island's archaeological museum.